| | |
| --- | --- |
| | Never Known: Dawn of an Era [Black Edition] |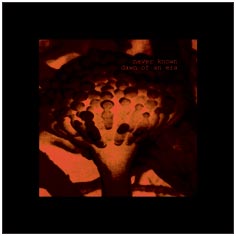 | | |
| --- | --- |
| | Details |
Label: Afe [afe008rcd]
Format: CD-R in standard jewel-case with pro-printed artwork
Tracks: 12 + 1
Playing time: 74:00
Release date: March 2002

| | |
| --- | --- |
| | Track list |
1. Decay 4:25
2. Ritual of Life 4:47
3. Ruins 3:33
4. In Another Garden 4:34
5. Dawn of an Era 8:13
6. Doors of Perception 2:49
7. In the Distance 11:07
8. Forced and Forged 3:51
9. Path 6:30
10. Exercise One 4:31
11. 31 Songs 6:09
12. Sottacqua 3:21
13. ???

| | |
| --- | --- |
| | Press release |
This is the ultimate re-issue of the tracks contained on the original "Dawn of an Era" tape. All the tracks have been re-worked and re-mastered on purpose of this edition and are presented here in a different form and order than the original tape release. In addition to that, this CD-R contains three more tracks which were previously unreleased and that are exclusive to this release: "In the Distance", "Forced and Forged" and "Path". Each disc also contains one hidden track randomly choose from the earliest Never Known archives.
| | |
| --- | --- |
| | Reviews |
Frans de Waard / Vital Weekly, June 2002

"Milan-based label Afe has released an arsenal of quality music on CD-R over the last few years. "Dawn of an Era" starts with a Kubrickian overture that has lots in common with some of the finest work by Randy Grief's Nocturnal Emissions. Never Known (Afe label guru, Andrea Marutti) recorded this disc in 1992 for release on tape, now it has been re-mastered in CD-R format with three additional tracks, clocking in at 70+ minutes. The percolating ambience of distant airplanes with a continuous drone is ominous in our time, but dually calming and transformative. But something suspicious is lurking. Recalling the film "City of Lost Children", there are dark canals, curious outposts, foreign entities. This (lucky?) thirteen track disc peaks in grayscale, hundreds of slightly deviant tones and shades. Its quiet in here, but the silence builds a fear factor. Long sweeping drones become white noise, placing the listener in its vacuum, time traveling to 'the edge of forever'."


Philippe Blache / Prog Archives, January 2009

"Recorded sometime between 1992 and 1995, "Dawn of an Era" features Andrea Marutti's earliest recordings in micro tonal, primal drone music. It has been recently re-issued on Afe. Despite that it represents the first step of Never Known's experimentations I consider "Dawn of an Era" among the finest works written by Marutti, whatever the project name he decides to use to record his personal materials. This is an impressive musical translation of melancholia-nothingness representational form of creativity. It begins with the grandiose, trancey-like electronic soundscape called "Decay". This is really ritualistic but it also make me think about introduction pieces of classical symphonic poems with this kind of heroic-epic grandeur. "Ritual of Life" and "Ruins" are aesthetically complex droning musical paintings including lugubrious moving electronic textures. The self title track is a contrasted, powerfully emotional soundscape admitting a lot of micro-variations, strange noises and synthesised floating waves that progress into a dramatic-plaintive elegy. "Doors of Perception" is certainly an hommage to Aldous Huxley's famous book about liminal states of mind. This is a creepy-extatic soundscaping anthem with moody phrases and melodies in the distance. Absolutely beautiful and unearthy. This piece seems to be touched by a sort of divine entity. "Path", "Exercice One" and "31 Songs" are electronic weirdness including a lot of noisy-druggy-like effects that surrond us. Stoned vibes for the brain. "Dawn of an Era" provide "tears", "veil of sorrows", "lamentations" and "extreme mind states" in bleak electronic ambiences. Music to heaven and "artificial paradises"."